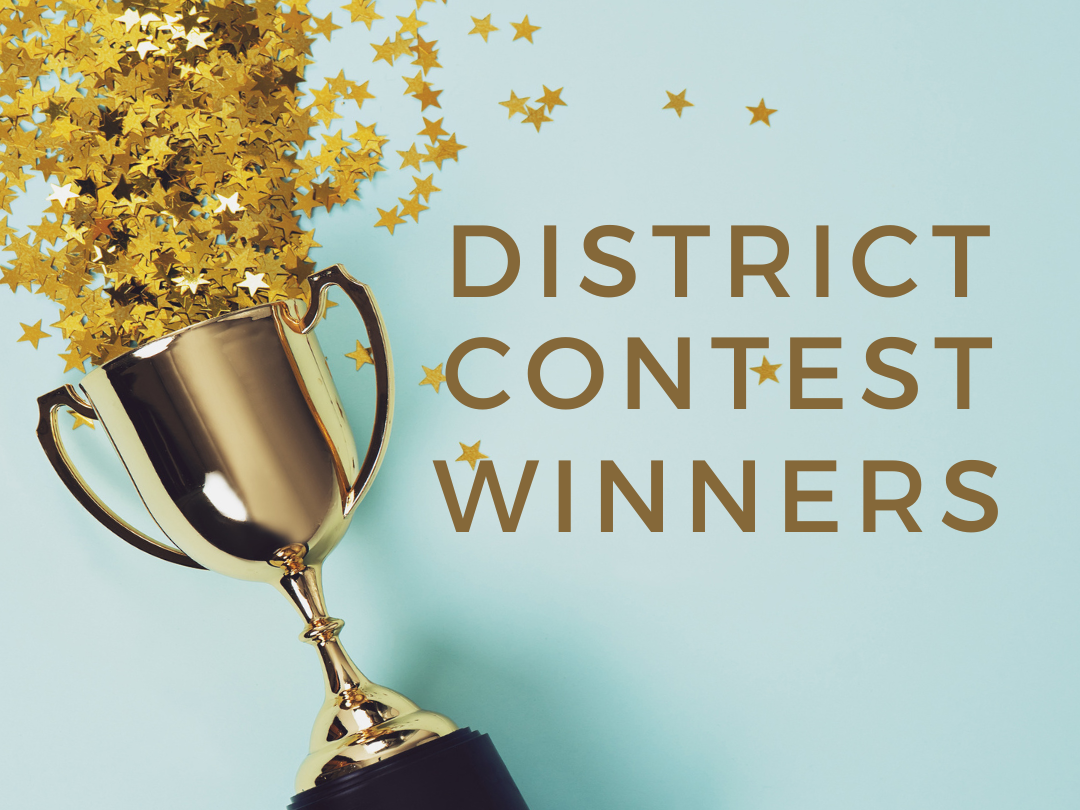 The 2023 Annual District 68 Conference Contest Winners
District 68 Toastmasters!
The Conference is now over. Thank you to everyone who joined us and congrats to the winners of the International, Humorous, and Evaluation contests!
First and foremost, thank you to each Toastmaster that attended the recently concluded District 68 Spring 2023 Conference and Speech Contests. Starting from Friday activities with the speech contest and all through the entire conference – it was possible and successful because of you! Be on the lookout for a summary of the conference activities in the next newsletter.
However, we want you to Meet your District Contest winners first. This year's contests featured competition in three categories: International Speech, Humorous Speech and Evaluation Speech.
Quick Reset on Toastmasters Speech Contests
Each year, thousands of Toastmasters compete in the Humorous, Evaluation, Tall Tales, Table Topics®, and International speech contests.

Competition begins with club contests, and winners continue competing through the Area, Division, and District levels.

Winners of the District level International Speech Contest proceed to the region quarterfinal level. Following region quarterfinals, winners advance to the semifinals for a chance to take part in the World Championship of Public Speaking®.
Congratulations to each participating contestant in each of the contests (club through District) and you should be proud of this accomplishment. Congratulations to the winners of the District Contests and those moving on to the International Speech region quarterfinals. We wish you much success in your toastmasters journey and the subsequent milestones you'll be pursuing.  Thanks also to the contest chairs, contest judges, counters, timers, and volunteers for the successful speech contests.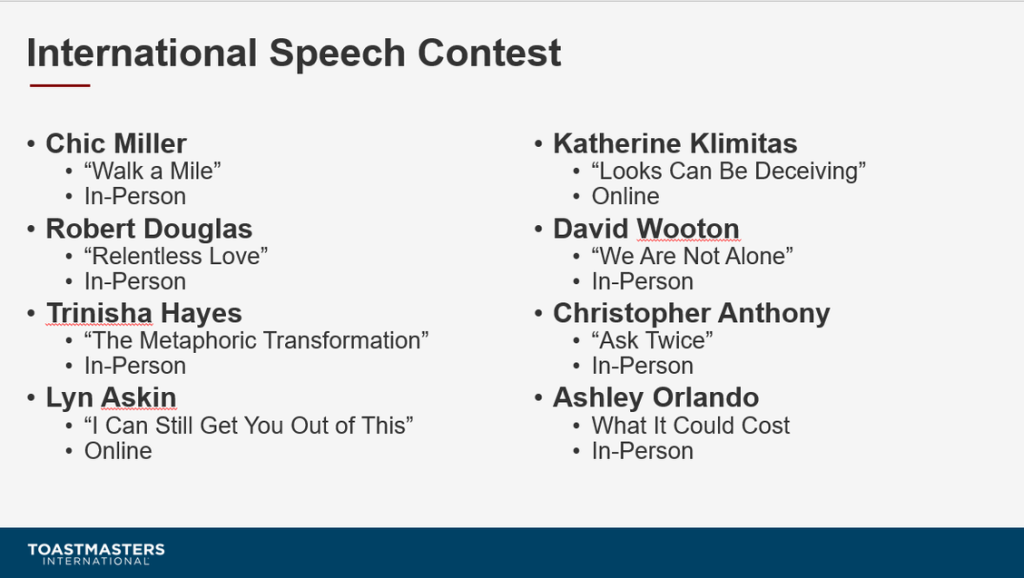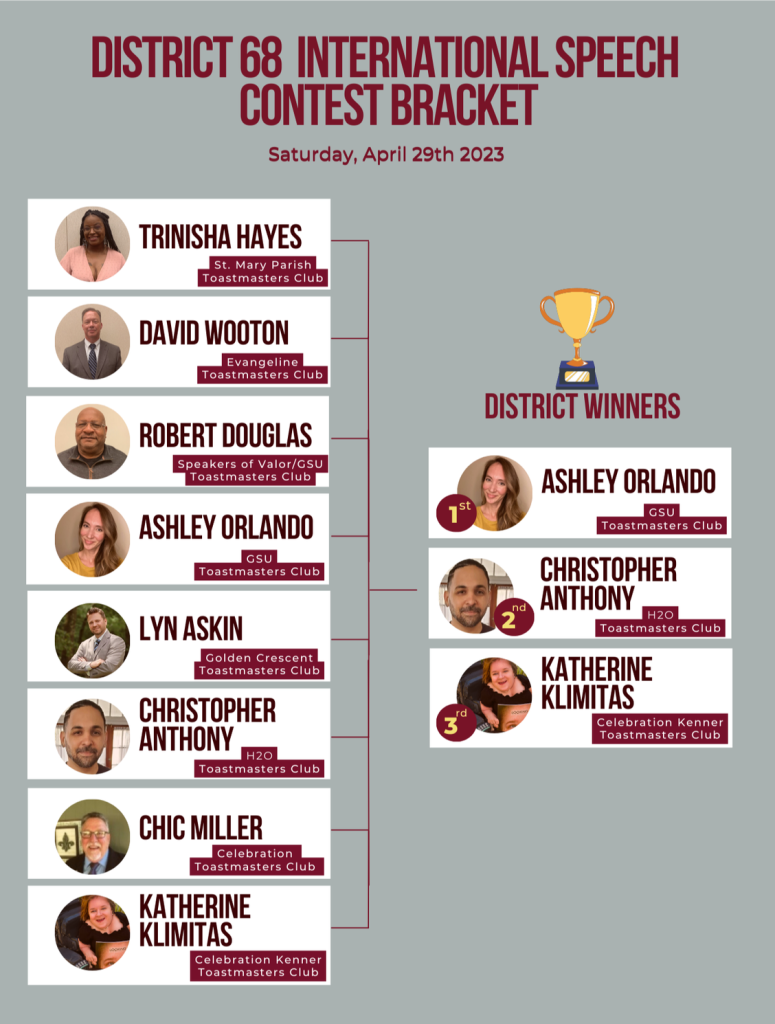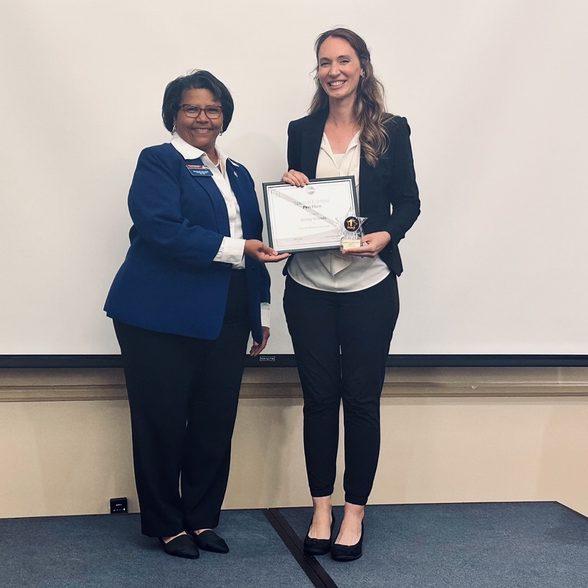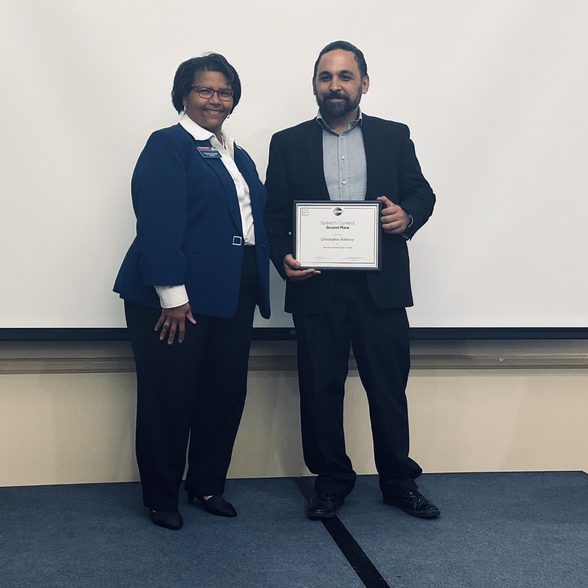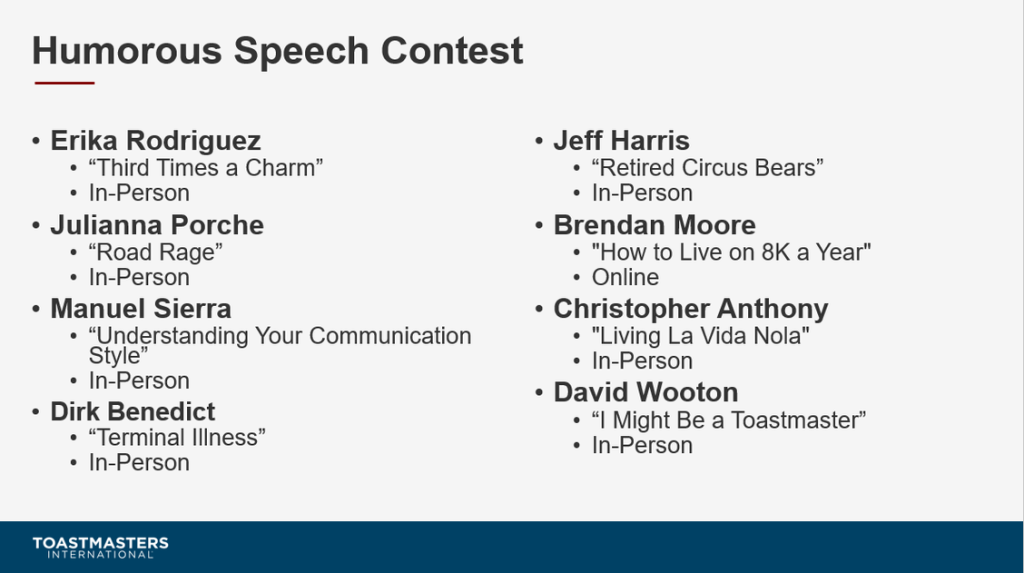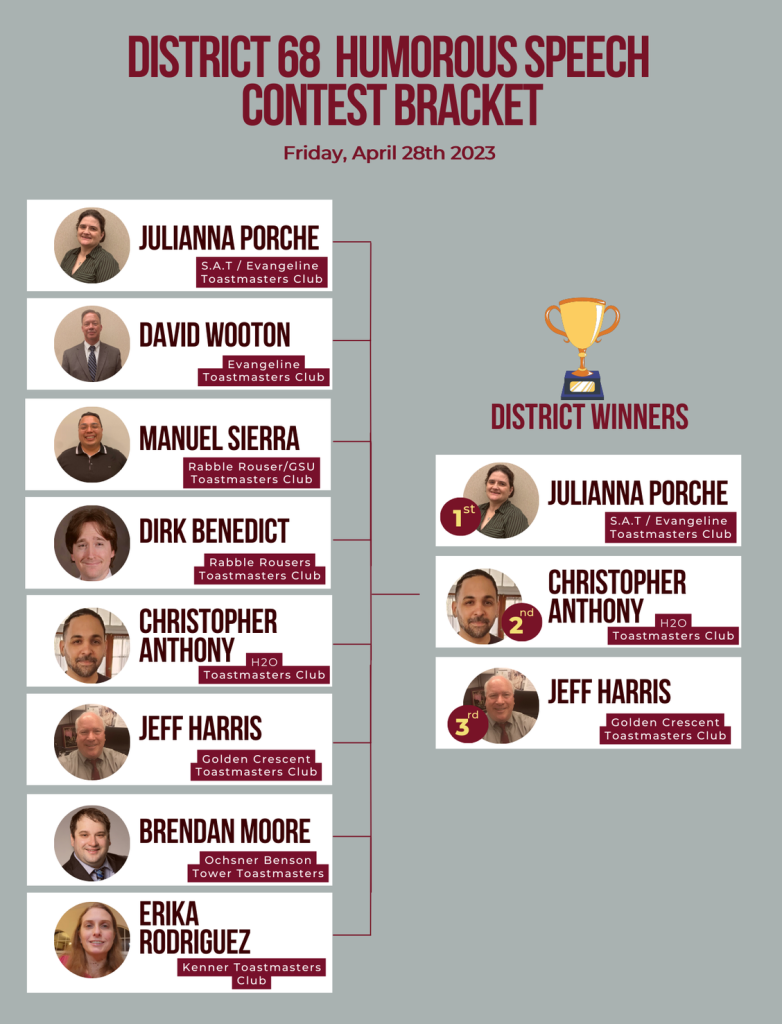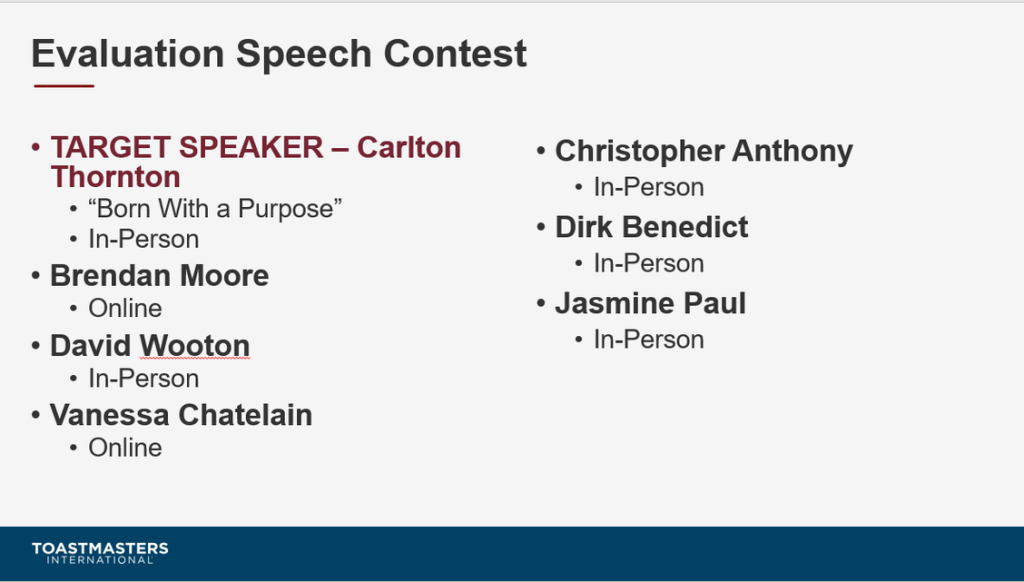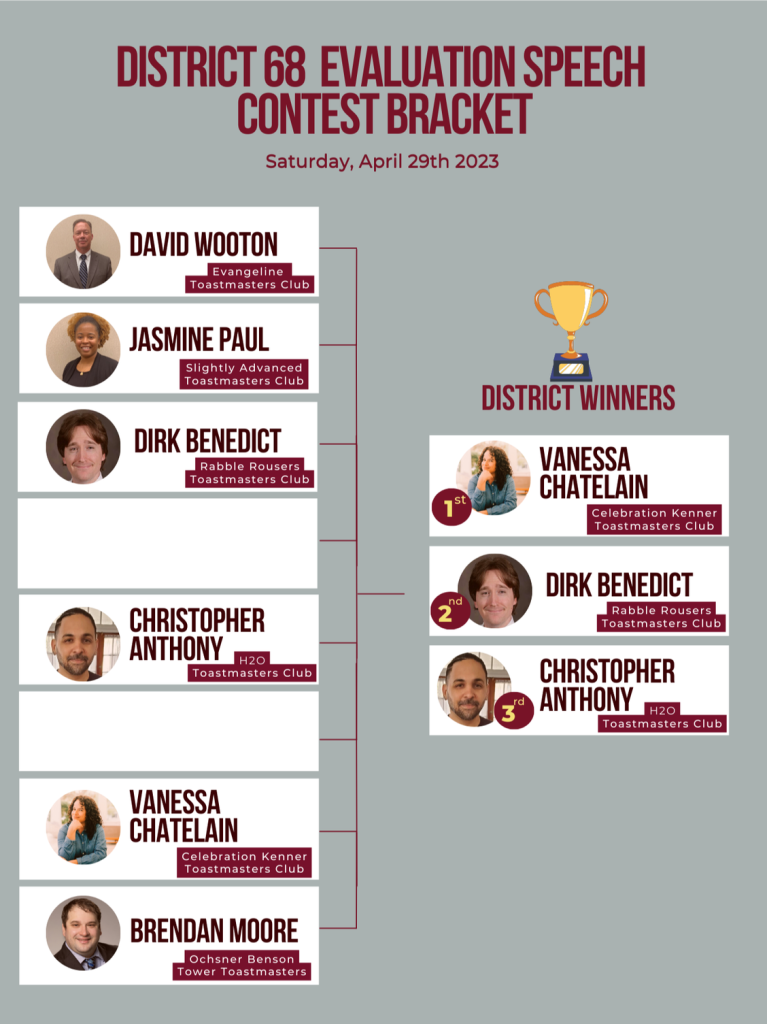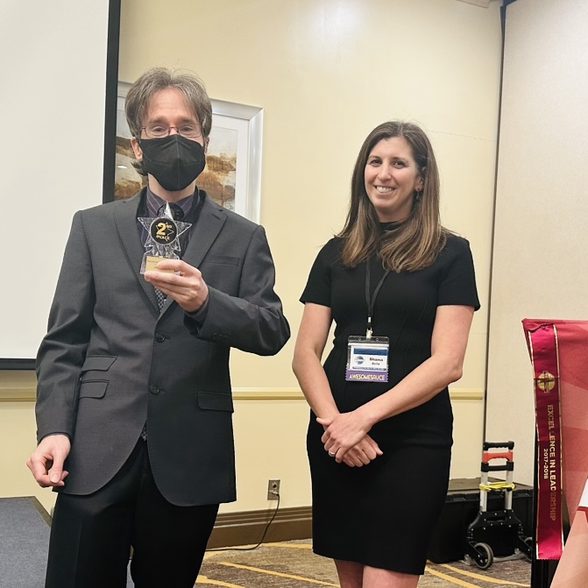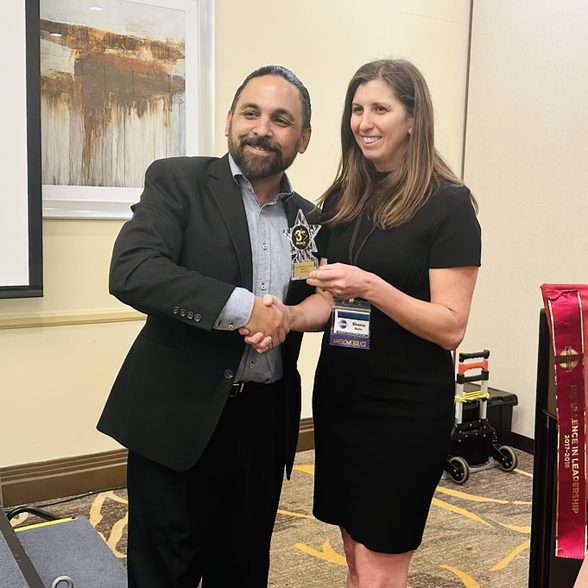 Thank you all for the opportunity of your time.